Abrasive cutting wheels
*
Applying to cutting all metals including steel, stainless steel and cost iron.
* High quality A level brown fused alumina.
* Multilevel excellent glass fiber mesh and resin as reinforced bonded material.
* High tensile resistance, shock resistance and bending strength.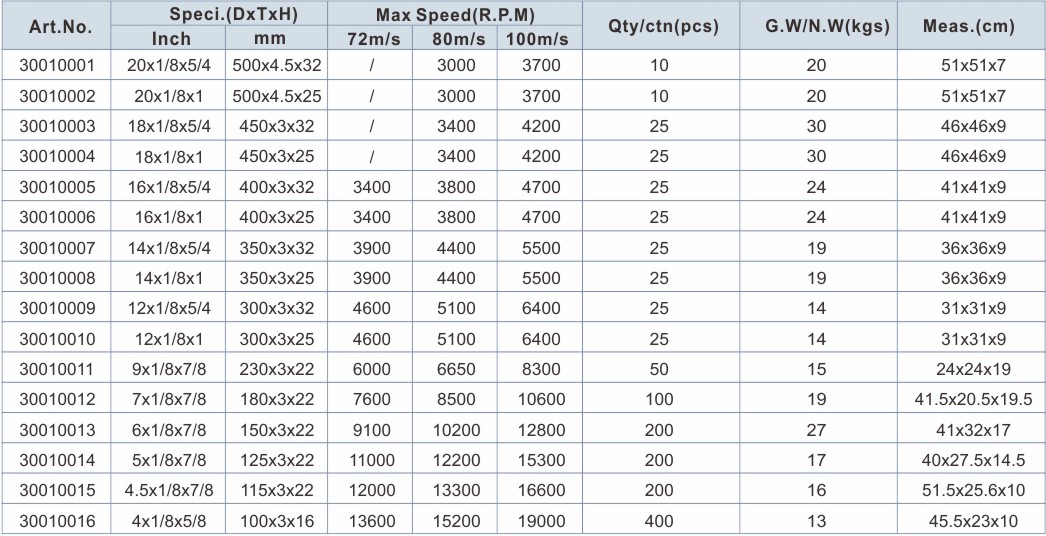 If you have any enquiry about quotation or cooperation, please feel free to email us at info@eastern.com or use the following enquiry form. Our sales representative will contact you within 24 hours. Thank you for your interest in our products.
---